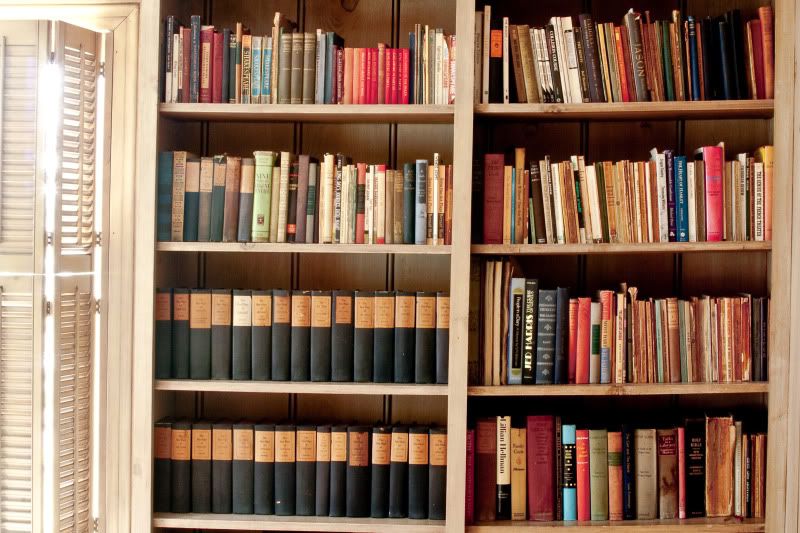 I told you a little bit about my new photographic series last week.
I started working on the series yesterday and wanted to share this image with you.
My Great Aunt
Frances Reid
owned her home in Brentwood from 1968-2010 (42 years) and since she passed away our family has to sell her home.
In a perfect world I would be able to twirl a magic wand and have the home stay exactly like it is forever -- a museum of sorts. But since that is not possible I thought it was appropriate that I photograph the home. Not so much the rooms but the little things.
My Aunt Francie had a wonderful book collection so I thought it was important to photograph it.
My dear friend
Ron Marasco
came over yesterday and we went through all of her theatre books. Ron helped me tremendously figure out what was a rare treasure and what was as he calls it "readily available." I could not have done it without him.
In going through the books yesterday we found a book that belonged to choreographer
Jerome Robbins
(dated 1946), a book signed by playwright
Moss Hart
given to Francie's husband
actor Philip Bourneuf
and a script with a note from film/theatre director
Elia Kazan
.
I cannot wait to share more of this project with you.